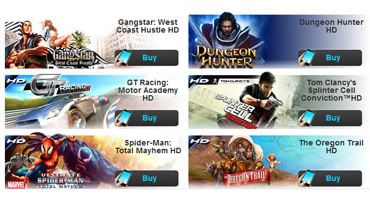 Full Android HD Games Pack With SD Card Files Torrent Download
This Torrent files containing 31 Full Android HD Games with SD Card files included.
1.Asphalt 5 HD
2.Asphalt 6: Adrenaline HD
3.
Avatar
4.Brothers In Arms 2
5.Dungeon Hunter HD
5.Dungeon Hunter 2 HD
6.Fast Five the
Movie
: Official Game HD
7.Gangstar: West Coast Hustle HD
8.Gangstar: Miami Vindication HD
9.GTRacing hd
10.Hero of Sparta HD
11.Modern Combat: Sandstorm HD
12.Modern Combat 2: Black Pegasus HD
13.Realfootball 2011 hd
14.Shadow Guardian HD
15.Sacred Odyssey The Raise of Ayden HD
16.Starfront: Collision HD
17.Spider-Man: Total Mayhem HD
18.The Settlers HD
19.
Tom Clancys
Splinter Cell Conviction hd
20.Tom Clancy's H.A.W.X HD
Tera 2 Games
1.Pinball HD
2.Riptide GP
3.Samurai_II_Vengeance
4.Hardwood Solitaire IV
Other
1.AirAttack HD
2.Chess Battle of the Elements
3.Contract Killer
4.Dungeon Defenders First Wave
5.Nfs shift
6.Further Beyond Fighting
7.TNA Wrestling iMPACT
All games tested on
samsung galaxy
s i9000,i9003
Note: This Is A Torrent App To
Download
& Please Seed After
Download
DOWNLOAD TORRENT